Rakinda brings new intelligent anti-epidemic products to the Shanghai Anti-epidemic Materials Exhibition From July 1st to 3rd, 2020, the 2020 Shanghai International Anti-epidemic Supplies Exhibition was grandly held at the Shanghai World Expo Exhibition and Convention Center. The organizer of the exhibition strongly invited nearly a thousand well-known companies in the industry to come and help.As the industry's recognized global IoT automatic identification application solution industry benchmark, Shenzhen RAKINDA specializes in IoT sensing layer data collection, with three core technologies: barcode recognition, face recognition and radio frequency identification (RFID). Smart new retail, smart campus, smart hotel, smart fitness, smart home, smart medical, smart waste classification and other industries and government units provide digital solutions for the IoT industry, which has been highly praised by the market (ScanMax/Rakinda IoT) .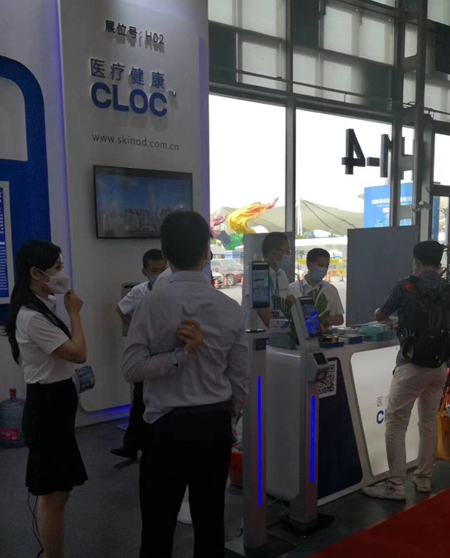 At this Shanghai Anti-epidemic Materials Exhibition, Scanmax has brought a face temperature measurement and access control integrated machine (vertical / wall-mounted / gate type), a vertical face recognition temperature measurement integrated machine, and face recognition measurement Various series of face recognition and temperature measurement products in different industry applications, such as a temperature terminal, face recognition temperature measurement and health code verification integrated machine, face recognition temperature measurement and disinfection integrated machine, temperature measurement and disinfection station, and smart epidemic prevention and health code solutions. It attracted wide attention from domestic and foreign experts, new and old customers, stopped and exchanged one after another, and won unanimous praise from on-site industry visitors.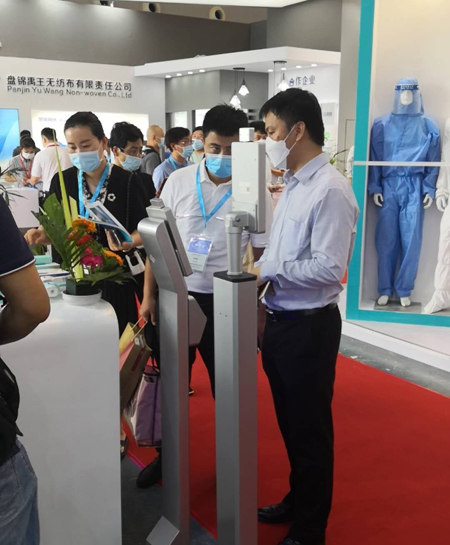 During the exhibition, several industry application lectures on face recognition and temperature measurement products spontaneously organized by ScanMax Rakinda IOT attracted the visitors to stay in their footsteps, visit and learn, and understand the application scenarios of the face recognition and temperature measurement integrated machine industry and the advantages of intelligent face recognition temperature measurement products in epidemic prevention and control in special times. For example, the F2-FH series of face recognition, temperature measurement and access control all-in-one machines are simply a great tool for enterprises and institutions to resume work and production, and for intelligent epidemic prevention at the beginning of school. It supports temperature measurement, access control, attendance, and blackout when wearing a mask. List early warning and living body detection functions are integrated, the face temperature measurement efficiency is extremely high, the temperature measurement accuracy can reach ±0.3℃, the records can be stored and exported in a single machine or networked for storage and analysis, and can be used for school gate temperature measurement, enterprise resumption temperature measurement, factory /Office building/park temperature measurement and other places with fixed population flow provide faster, safer and smarter temperature screening and personnel statistics, while avoiding cross-infection caused by queuing temperature measurement, fingerprint check-in, etc., and can effectively track the information of persons with abnormal body temperature. It is very convenient to facilitate the unified management of incoming and outgoing personnel, so that the epidemic situation can be traced and analyzed. Even after the epidemic, it can still be used as a conventional access control, time and attendance terminal integrated machine, which greatly reduces the cost of the enterprise.