Nowadays, with the increasing popularization of self-service payment terminals, O2O closed loop of traditional merchants is built by combining special barcode reader hardware products such as
embedded qr code scanner module
, and related application scenarios that provide barcode payment and 2d code scanning reading ability for various offline mobile payment application services are also becoming more and more extensive.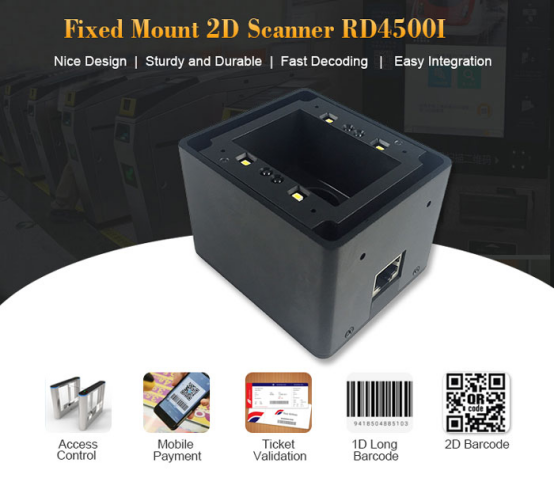 Such as the general public to provide electricity to query, self-help pay cost, certificate printing, brush alipay/WeChat qr code to pay for a variety of service functions such as automatic payment terminals, to realize the diversification of digital service and charge, self-service terminal equipment vendors can purchase qr code scanning module embedded devices within "pay code and code window", Use safety qr code identification technology and mobile technology, such as the Internet, with bar code read engine,
qr code scanning module
, qr code scanning head, the use of qr code scanner and other hardware products, bar code automatic identification and real-time performance of data transmission, expand mobile payment read, pay treasure to WeChat purse barcode scanning function.
When paying fees, citizens only need to pull out the payment code of their mobile phone (Alipay, WeChat) and scan the effective area of the scanner equipment to easily complete the self-service payment. The whole process is simple and smooth, which can relieve the phenomenon of queuing in the business hall. While reducing the pressure of electricity purchase window, it also effectively alleviates the risk of electricity charge recovery and further improves the service quality and service image of power supply. It can be seen from the function that the role of the bar code reading engine hardware is very important, and it also puts forward more comprehensive and harsh requirements for the hardware equipment used by the electricity self-service payment terminal. The
RD4500i QR code scanner
, launched by Shenzhen Rakinda, is tailored for all kinds of self-service scanning device applications, making mobile phone screen bar code recognition and data transmission applications faster, easier and more efficient.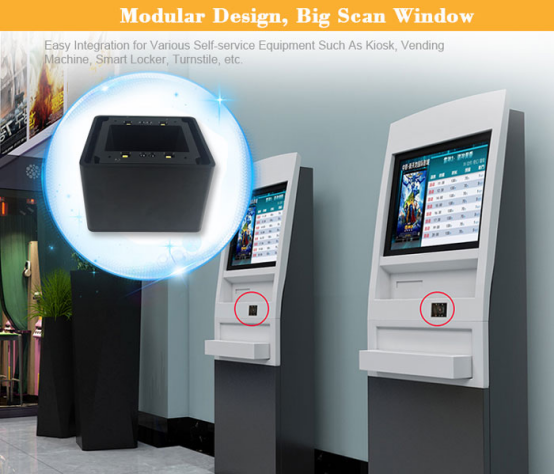 RD4500i using a new generation of self-developed core decoding technology, can quickly read the minimum brightness and all kinds of film large data volume screen barcodes, whether outdoor or semi-outdoor applications can be adapted; It supports USB and RS-232 interfaces and can be easily integrated into the most popular devices and applications (such as a bar code reader application in a small installation space embedded in a self-service device to read a mobile payment code). It is an ideal integrated solution for smart devices and self-service terminals with fixed bar code scanning applications.